This week I have used a sketch from My Sketch World as a base for my page. This is actually a dubble sketch but I have used the one to the right as a single page.  All the sketches at My Sketch World is made by Lucy Chesna. If you want to use any of her sketch please e-mail her.
Here is my page: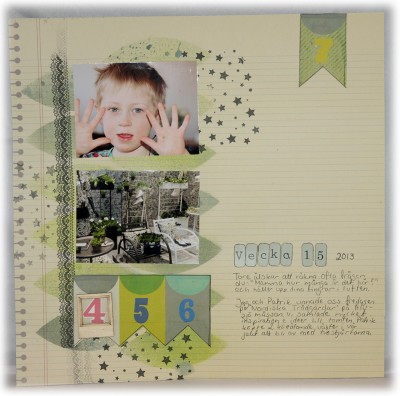 This week it was a lot of counting fingers in our family:) and my husband and I took a trip to the big garden fair in Älvsjö and got a lot of inspirations!
I have played with a stencil and three different mists and some stamps on the background.
Close ups: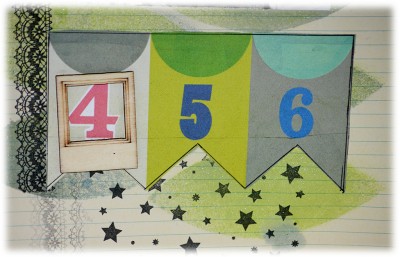 Here you can see the different mists, the stencilpattern and the stamps. Around the four I have put a wooden frame to get som dimension and interest. Woodproducts is one of my favorites right now!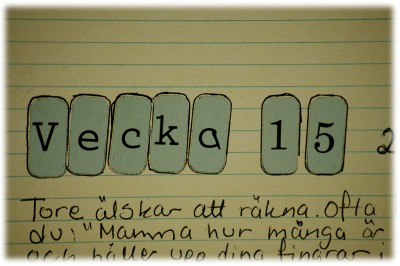 I have filled the borders with a black pen to get the stickers to pop up from the background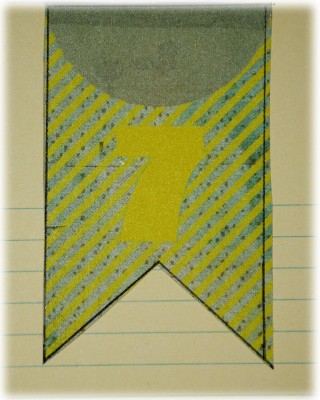 Like this banners with numbers
Thanks for stopping by!
Hugs!
/Jeanette