I have great news! From August I´m on Allt om Scraps designteam. That´s so fun and exciting! This is a big honour and I´m sooo glad!
If you want to participate in our Blog Hop. Click HERE!  Right now you can also make a take on this lovely sketch by Amy Prior!
Here you can see my take on her sketch:
This layout is about my oldest son when he was little, a lot of things happend very quickly all the time, that´s the way with kids:)
Here is some closeups: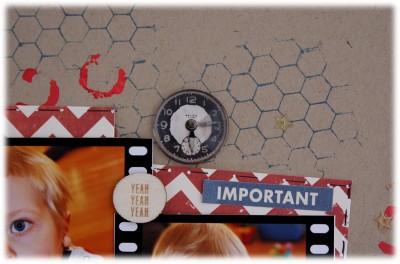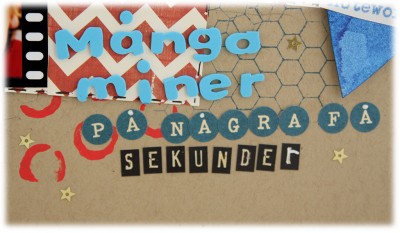 I have used craft paper, stencil (crafters workshop), red acrylic paint, stamp from Tim Holtz, blue ink, blue mist (cornflower from Tattered Angels) paper from Echo Park and Glitz, Giant Rhinestone from Glitz. mixed alphabets and a paperflower

Thanks for stopping by!
Hugs!
/Jeanette