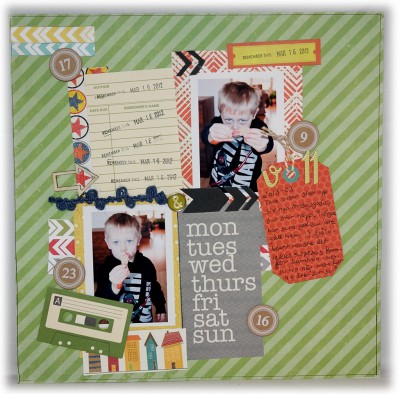 Sunday again and time for a Project Life page. This week the focus is on our youngest son when he bought sour candy in his Saturday candybag for the first time. He resently started to like sour candy and he wanted to show it  in front of the camera:). I have used some scraps from different kits from Cocoa Daisy. I love all these Project Life embellishment who is on the market right know, totally my style:).
Here is some close ups: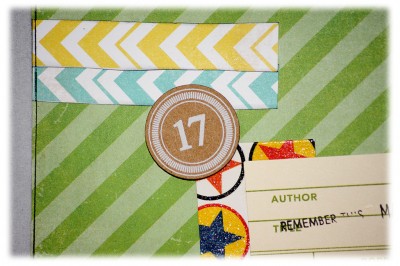 The arrow paper is from Echo Park.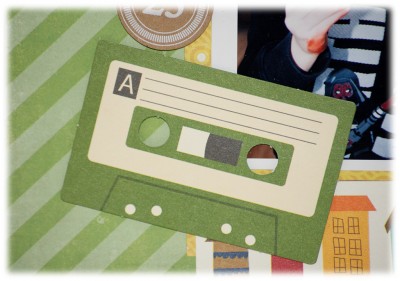 Love the tapeembelishment. It let me think of old timesLOL.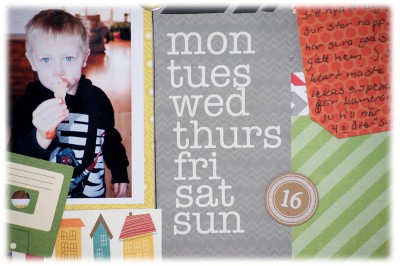 LillyBee Design have made this beautiful weekdaystag.
This page is also my take for a "please to meet you challenge" at Cocoa Daisy. This time it´s Diana Fisher who has made a lovely sketch:
Thanks for stopping by!
Hugs!
Jeanette