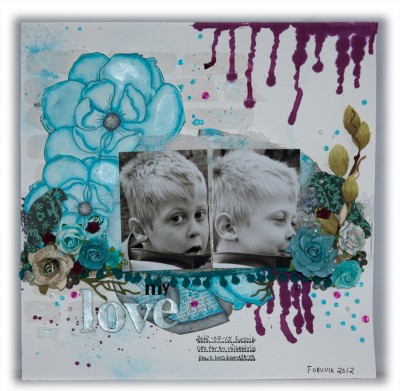 Jag skickade in mitt första bidrag till Primas BAP-utmaning (Build A Page) i July. Häromdagen var den publicerad på deras blog. En glädjande överraskning!
I submitted my first entry for Primas BAP-challenge (Build A Page) in July. The other day it was published on their blog. A happy surprise!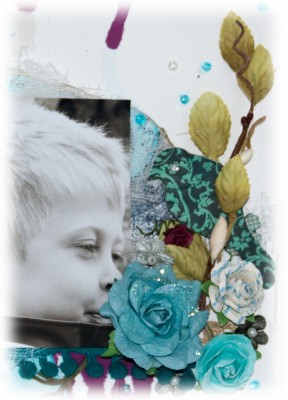 Jag har använt massor med olika blommor från Prima tillsammans med blad, kvistar och ett par fåglar.
I have used a lot of Prima flowers together with som leaves, twigs and a couple of birds.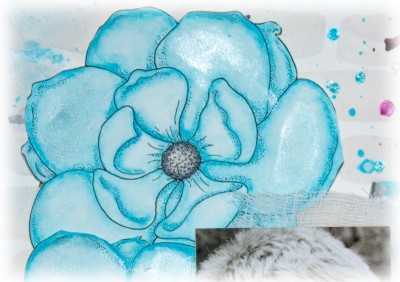 Blommorna i bakgrunden är målade på ett gammalt akvarellpapper från Prima som jag har haft liggande i evigheter utan att veta vad jag skulle använda det till. Som tur är slänger jag aldrig scrapgrejer för jag vet att förr eller senare kommer de till användning. Blommorna har jag målat med tre olika färger av NeoColor II och avslutat med lite glittrig blå färg.
The flower in the background is a watercolourpaper from Prima. I have had it for ages without knowing what to do with it. Fortunately I almost never throw scrapitems away!:-) I have coloured the paper with three different colours of NeoColor II and a pinch of blue sparkling paint!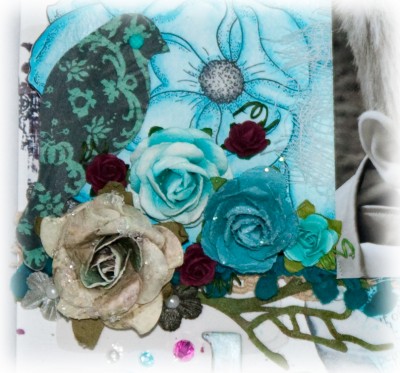 Mera blommor i lager på lager…….
More flowers in several layers….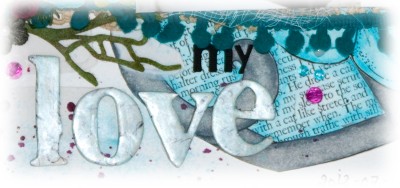 De stora chipboardbokstäverna var beigevita i original så för att få dem att syna bättre målade jag dem tunt med blå glitterfärg, samma som på blommorna i bakgrunden.
The big chipboardletters in the titel are creamwhite but I coloured them a little with the same blue sparklingpaint as on the background flowers so they stand out a bit more.
/Jeanette