I söndags tog hela familjen en tur till Furuviks djurpark.
Last Sunday the whole family went to Furuvik, a themepark in the middle of Sweden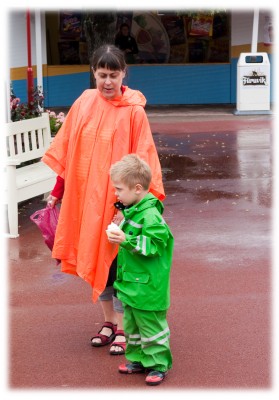 Det regnade i princip hela dagen men det stoppade inte oss. Det finns inget dåligt väder…….
It was rainy most of the day but that didn´t stop us. Some rainclothes and then off we go!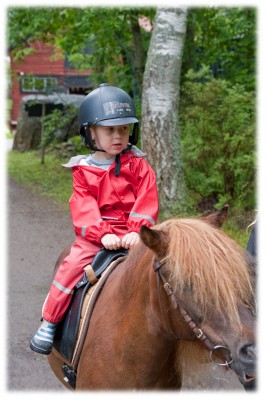 Ynsta sonen red för första gången i sitt liv. Tidigare har han alltid velat men backat ur i sista stund men inte nu. Modigt!
Our youngest son took his first ride on horseback. He was so brave!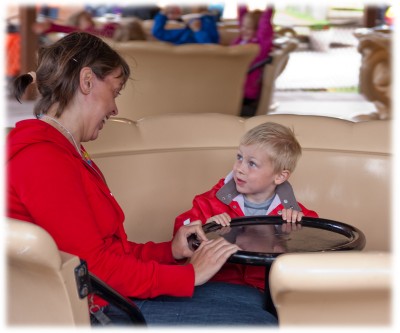 Vi åkte flera vändor i thekopparna. Tore älskade det! Han grät när han skulle gå ur för att ställa sig i kö på nytt. Han ville sitta kvar hela tiden:)
We took some rides in the theacups! It´s was so much fun!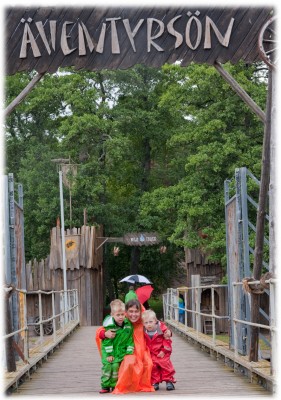 Självklart blev det ett besök hos "Wild kids".
Of course we visit the island where the tv-show "Wild kids" is recorded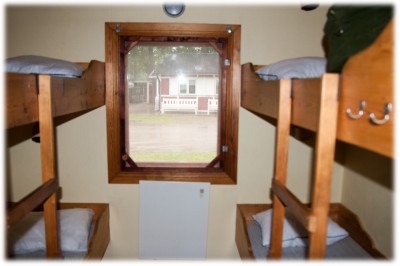 Vår campingstuga som vi hyrde över natten. Finns det hjärterum….
Our rental cabin, tight and cozy:)
/Jeanette