Now everything starts again after the summerbreaks and we are up and rolling with a lovely sketch drawn by Lotta. You can see it here!
The layout is about one of the warm summerdays when we went to the beach nearby.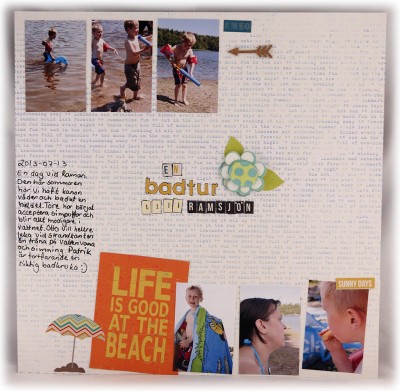 For this layout I have used: paper from Elles studio, stickers, paper and stickers from Simple Stories, flower from Bo Bunny, the arrow from Studio Calico.
I hope you join us this week!