Marja have done a lovely sketch this week. Check it out here!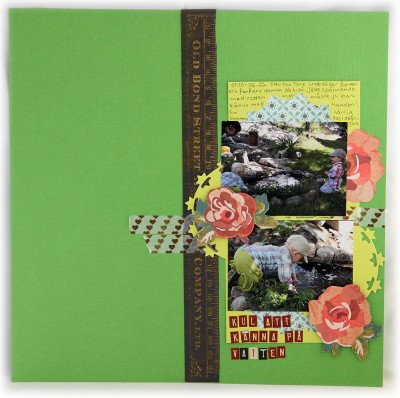 What is it with small children and water? My page is about when my boys was little and were so interested in the water in a pond, they just needed to touch it:)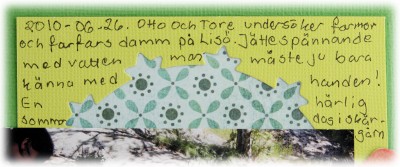 I have used a roundshaped die with stars from Nellie Snellen…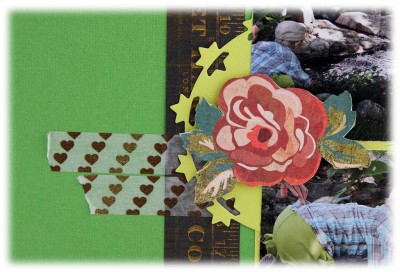 I have used the other part from the diecut behind the photos. I also cut out flowers from a patterned paper I got from Hobbyworld a while ago.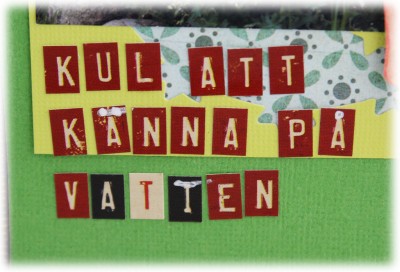 I love to mixed alphas both in colors, sizes and fonts!
I hope you join us at Veckans Skiss this week! Read the rules here!
Have a great Friday!
/Jeanette