Now the summerchallenges at Veckans Skiss has started! You get two sketches this week and two sketches next week. Read all about it here!
Jennie have made a lovely sketch with the twist: use several hollidayphotos. You can see it here!
Of course I took the opportunity to make a layout based on it!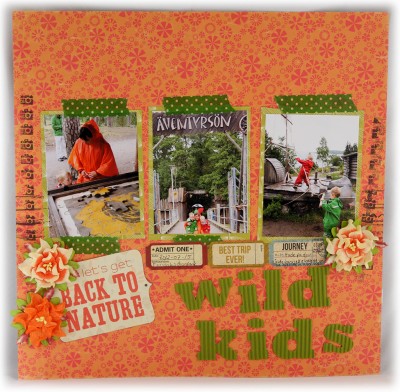 Title:" Wild kids"
Last summer we went to Furuviksparken, a park with a zoo, a funfair and a area when the recorded earlier episodes of "Wild kids", a adventureprogram for children. The boys was very thrilled to get there (and even me and my husband:) thought it was fun to test some of the challenges the kids does in the programs.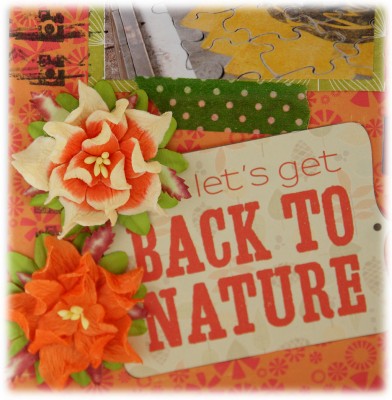 This diecut from Cosmo Cricket works well with this theme!
I added some tickets and used corrugated alphas from Jillibean Soup.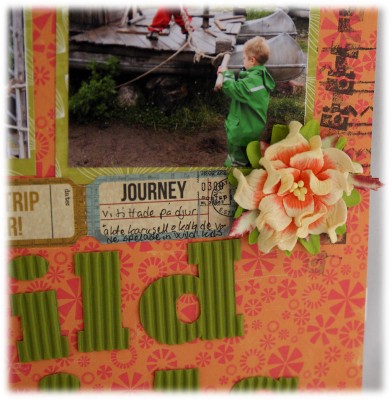 I used my easy stamp and my new rollstamp with cameras from Cocoa Daisy
I hope you join us!
Thanks for stopping by!
/Jeanette