The summerchallenge at Veckans Skiss is up and going. I have done a sketch with the theme flowers and petals. You can see the sketch here!
Here is my own take on my sketch: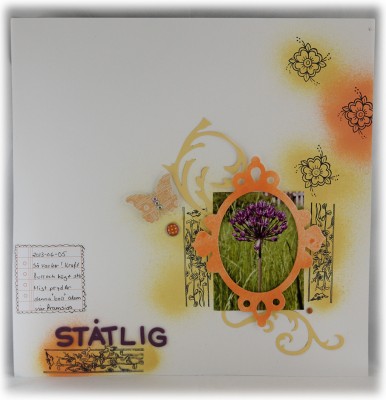 Title: "Magnificent"
This beautiful flower is growing in our garden. It´s tall and have a round shape at the top with a lot of small flowers, in Sweden it´s called alumlök. It´s one of my favorites in the garden and it makes me smile every year it´s blooming:)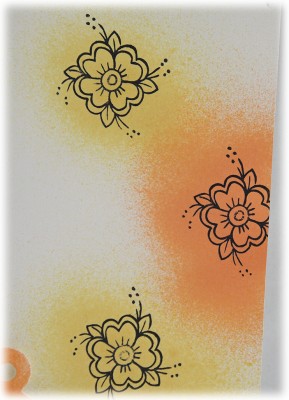 I have stamped a flower with waterproff ink and then misted with two different mists.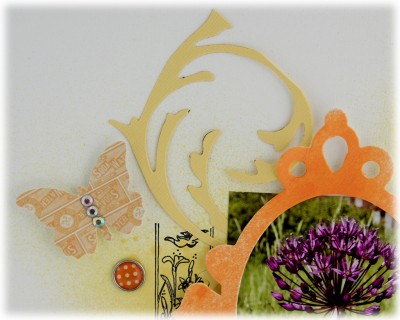 A die-cut swirl from Tim Holtz and a frame to emphasize the magnificence!
If you don´t have joined our summerchallenges yet, take a break from the beach and scrap with us! Read all about it here!
Have a great day!
/Jeanette