Here is the text two sketches in the Summerchallenges at Veckans Skiss.
Here is my layout based on Ulrikas summersketch on the theme raspberries/ strawberries: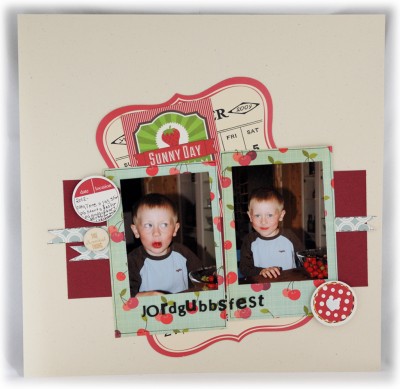 This photo is from last summer. My youngest son is eating strawberries and making funny faces.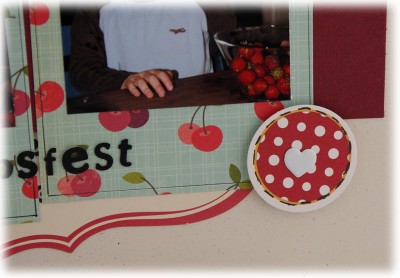 Some red and white decorations….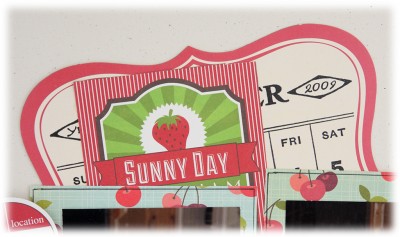 I have use a die-cut calendarcard from Jenni Bowlin studio to get the round shape from the sketch. The strawberry pictures is cut out from a pattern paper.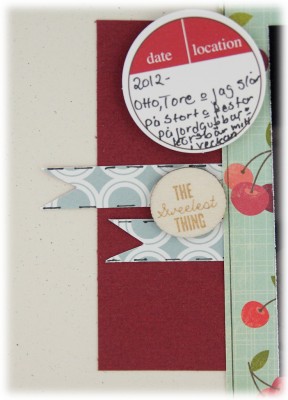 I love this paper with cherries. Even though it´s not raspberries or strawberries I think it works anyway with the theme. It´s from October Afternoon, collection Farm Girl.
Now I hope to see your take on the sketch! I hope you join our summerchallenges!
Have a great day!
/Jeanette