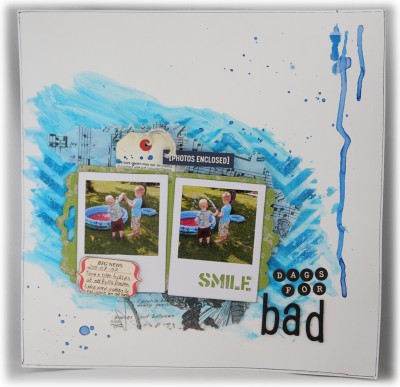 Title: "Time for bath"
This is my take for a guest- dt call at "En liten butik i Mörrum"
The theme" blue blue winds and water" made me think of summer and water so I choose these photos where my boys is preparing the pool in the garden.
I wanted to have a lot of blue in the background. I started to use two shades of blue of NeoColors II. Then I mixed blue dylusionmist with glassbeads medium. I used the mix with a chevronstencil to create the feeling of waves.
I also splattered the blue dylusionmist and let it stream just like water does. I layered tissuepaper from Tim Holtz and a package from Prima behind the photos.
Here you can se some close ups: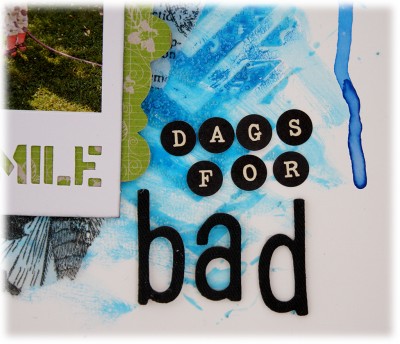 I wanted to use blue as a main color but also green as it´s a lot of green in the photos. I think the colorcombo shines together.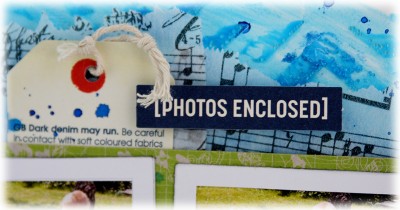 I added a tag from a store and made some splatters on it.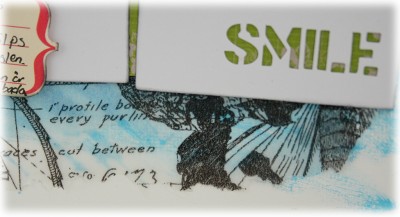 The photoframes comes from Jillibean Soup, I love to use them, the words pops out when you got a bright color behind it.
Wish me luck
/Jeanette