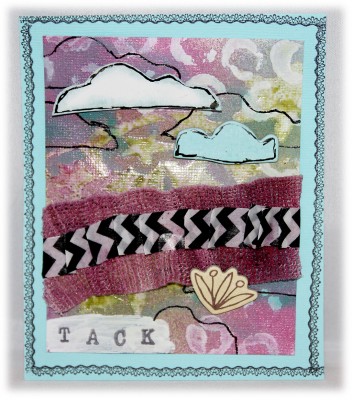 Today I will show you this mixed media card I made on a  class at My Sketch World a while ago.
The background is build up with resist tequnice, stencils and three different colors of mists. I have decorated with clouds and a strip of gauze and washitape that I have wrinkle. In the corner I put some gesso and then stamped "Thank you" with Primas alfabetstamps, I really love those fonts! I mounted it on a bigger piece of cardstock wich I stamped a border around.
This is a different card from what I use to make and at first I didn´t like how it turned out at all but over time it has grown on me and now I think it´s really nice and personal:)
Have a nice day!
th a washitapes