This week it´s MayLindas turn to make a sketch. You can see it here! A great sketch where the photos are apart, I like it! And of course I have made a page based on the sketch.  Even this time I have used products from my lovely sponsorkit from Hobbyworld: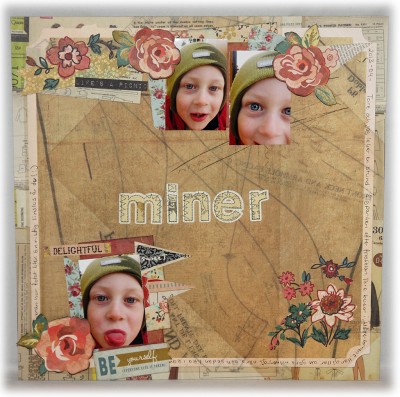 Title: "Faces"
The LO is about my youngest son making faces when he was playing at the playground a while ago. I think this photos are great, you can really see his happiness. I have used patterned paper to the background and I have cut out flowers from another paper. I like the photos apart and the title in the middle. I will definitley make another page like this again:)
Products that I have used from the kit:
Basic Grey "Lucille" – Seams
Basic Grey "Lucille" – Mini skirt
Basic Grey " Lucille" – Pin it
Basic Gey "Lucille" – stickersalfabet
Basic Grey "Lucille" – Element stickers
Basic Grey "Lucille" – Shift
Marianne Design – Paper Tape
Scrapbook Adhesive – My Stick
Here you can see some close ups: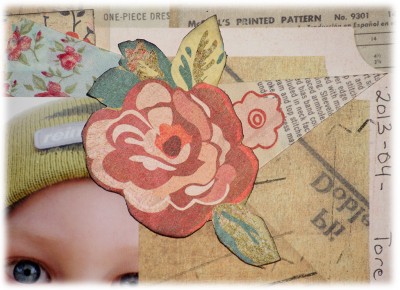 I have cut out flowers from one of the patterned paper and used 3D square foam dots to get some dimension. I don´t cut out pattern from papers that often, I really want to do that more. I think you can get great shapes and patterned and get a lovely touch to your work.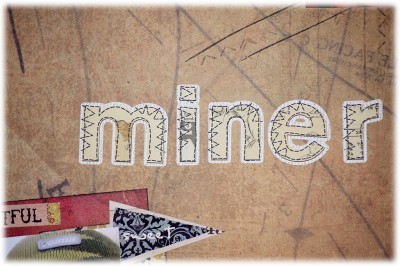 The cool alphabetstickers with "stitches"  from Basic Greys collection "Lucille". Tha background paper have a patterned of a sawing design and it works so well together.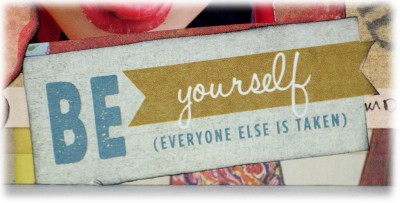 I just love beautiful sentences! I use them a lot, especially when I do Project Life pages or pages about my kids.
I hope you join us this week! Read the rules here!
Have a nice Thursday!
Hugs!
/Jeanette