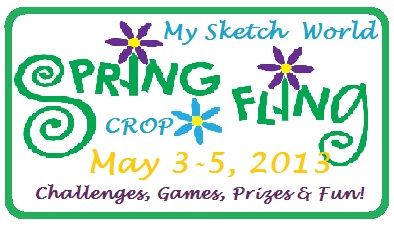 The Spring Fling has started over at My Sketch World Forum, I hope that you will come over and join us.  The challenges started the 3th of May and will be posted through  May 6th.  You will have until Sunday, May 19th and midnight PST to post your entries.  One of the challenges is my layering challenge. Here is my page: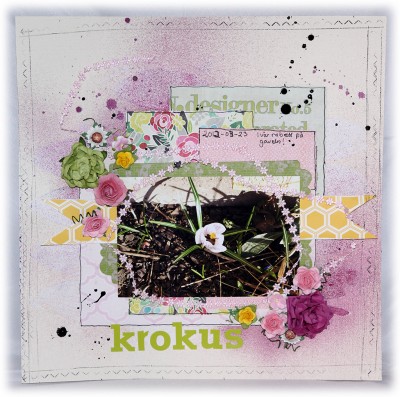 Title: "Crocus"
This beautiful crocus lives in our garden. I think it´s so pretty with it´s pink/purple color.
I have started with a layer of modelling paste and mist and then worked with several paperlayers.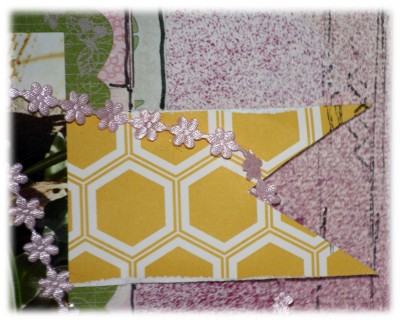 Mist, stamp, layers and a lovely flowerribbon I got from my mom.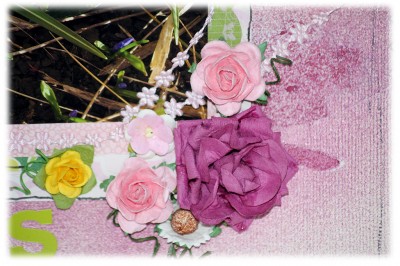 of course …..a lot of flowers on a spring page.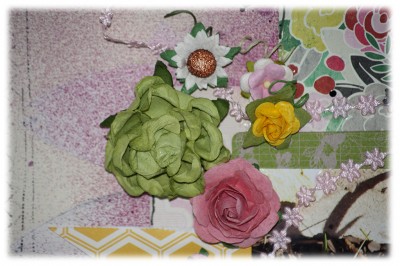 more flowers and layers……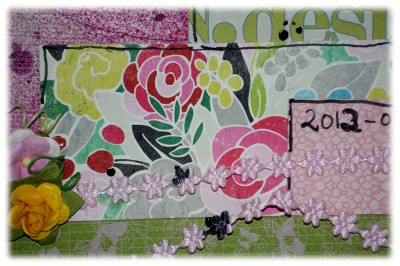 I have filled in the outlines with a black pen. I love that effect. The layers pops out more!
Thanks for stopping by!
Hugs!
/Jeanette