This week it´s my turn to show a sketch at Veckans Skiss. You can see it here! This week I have made two pages based on my take. Here is the first one: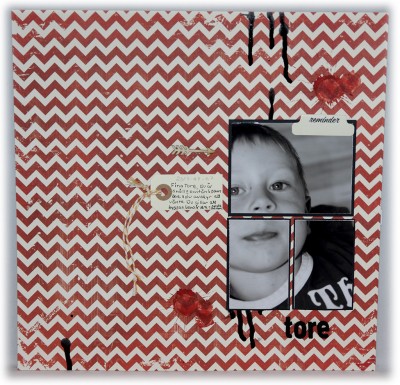 Title: "tore"
I cut a photo in three pices. It´s the first time I tried this, usually I think it´s to scary to cut in photos but I´m very pleased with the result. This backgroundpaper with distressed chevronpattern comes from Glitz, they have made a lot of beautiful patterned papers this spring! I new early that I wanted to made the page rather simple and let the cool attitude from the photo be in focus.
Here is some close ups: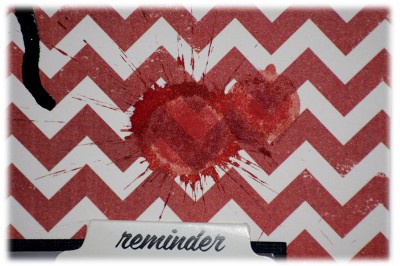 Some splashes with distresstains.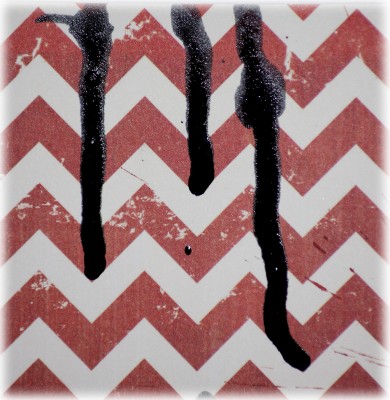 Cool effect with black glimmer glam! It´s almost like nail polish:)
This month we have the honour to be sponsored by Hobbyworld. You can read about the company HERE! They  sponsor with a great winner kit to a lucky winner this month and some of us in the team have also the honour to being sponsored with a beautiful kit to create with!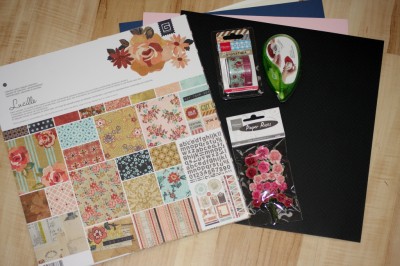 In my kit I hade a beautiful paper collection from Basic Grey called Lucille. A lovely collection with a lot of beautiful colors on the theme sawing. Here is one of my take with this lovely kit also based on my own sketch this week: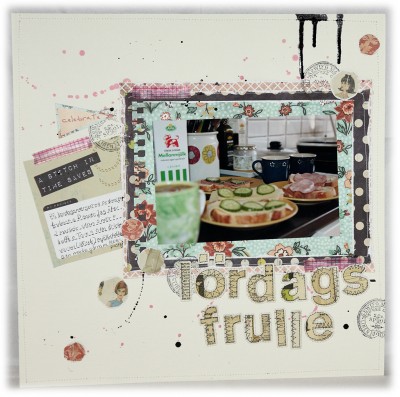 Title: "Saturday breakfast"
I have used cardstock French Vanilla as the background. It´s  three layers with patternpaper from Basic Greys "Lucille collection"; wrap dress, pleat, gather and shift. I used my notebookpunch to get some dimension. I made some circles out of the papers and added pink acrylic paint and black glimmer glam from my own stuff. I also used a stamp from stampers Anonymous with a sewingmachine label wich is my own. I saw around the edges with my sewingmachine and added some paper tape from Marianne design from my sponsor kit
Close ups: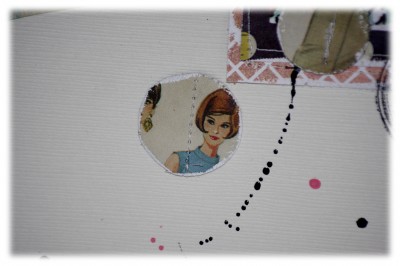 I cut out circles from some of the papers, distessed the edges and used may sewingmashine.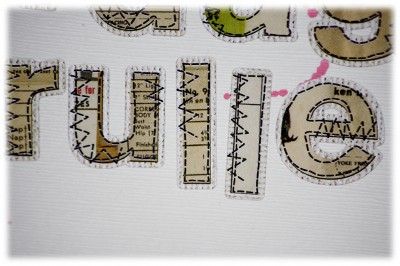 Beautiful alfabetstickers in the same collection "Lucille" . Look at the "stiches ", so fun!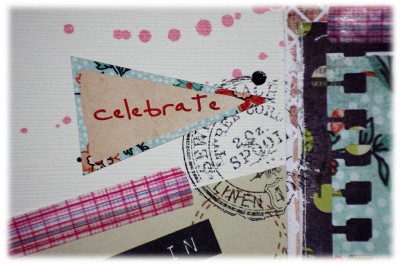 LOOOve the little flag stickers in the collection. Here can you see all the layers. The papertape is fun to work with and matches perfect the rest of the page!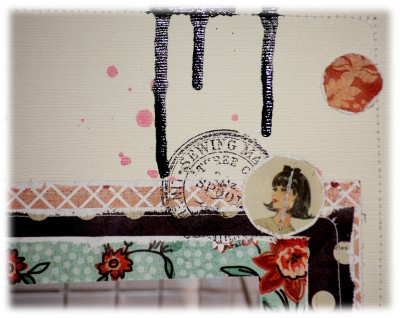 Some acrylic paint and glimmer glam from my own stuff.
Thanks for stopping by!
Hugs!
/Jeanette