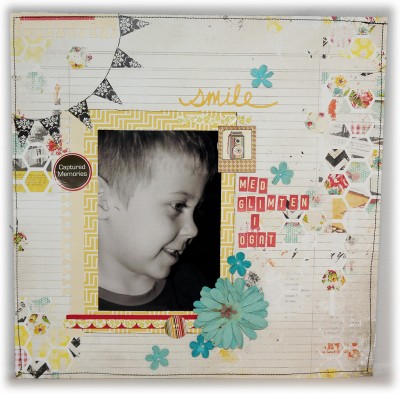 In April, Nicoles challenge  at My Sketch World, was to make a LO with at least 5 different non- alpha stickers. I use stickers rather often on my LO:s and I love them so I just had to participate!
Here is my take: I have use a backgroundpaper with a lot of hexagons from Glitz. I loove the colors in it. I have added a lot of stickers from October Afternoon, Lilybee Design and Jillibean Soup to it together with some lovely turqouise flowers to get some dimension.
Close ups: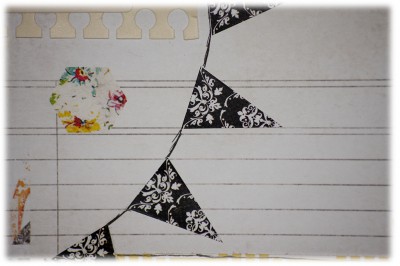 I put some flagstickers from Lilybee Design together in a half cicle in one of the corners and draw a line between them.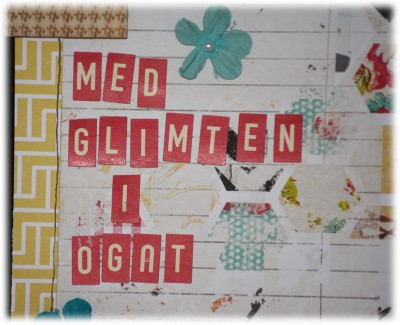 Alfabetstickers from October Afternoon, right now, one of my favorites. I love the size and shape and that they are not shiney like other alpha stickers. Here you can see the little hexagons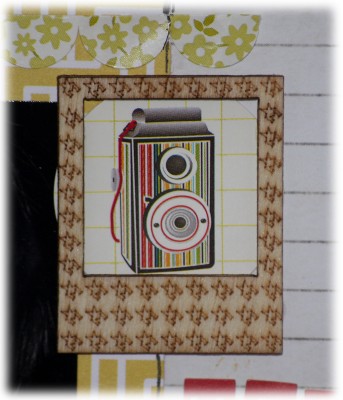 A stickers from Lillybee Design with a wooden frame.
How about you? Do you like to use stickers on your creations?
Thanks for stopping by!
Hugs!
/Jeanette