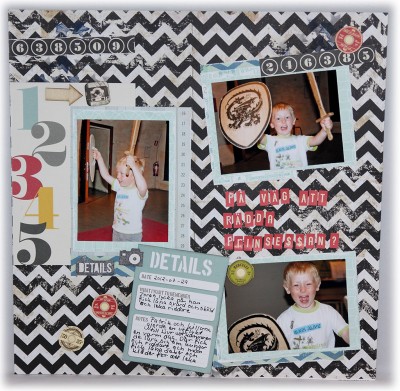 "On his way to save the princess?"
This is my take to Cocoa Daisys sketchchallenge this month. I used one of my favorite papers right now from Glitz togheter with some embellishment from Simple Stories. I just loooove the collection Snap Shot. Have you checked it out?
Here is some close ups: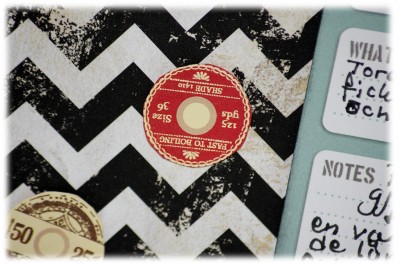 I love the distressed chevronpattern! I have cut the circles out from a Jillibean Soup paper.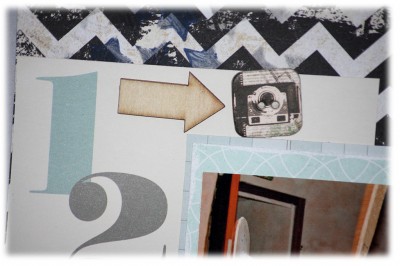 Cameras, I love cameras.:)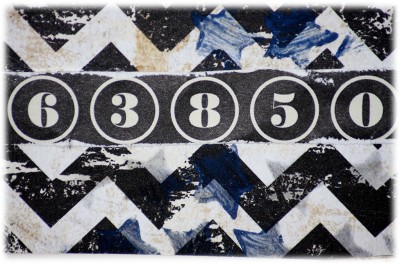 I´ve used a stencil and a star stencil to the background at some spots on the page to get interest and dimension.
Have a nice day!
Hugs!
/Jeanette