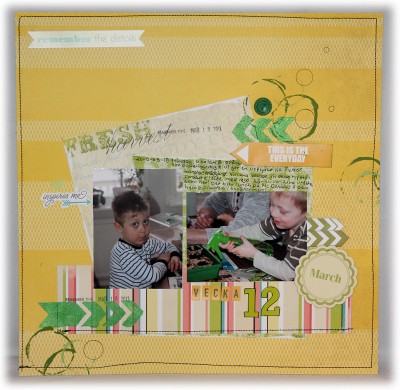 This week we wanted to help the Spring to come so we went to the store and bought some seeds to cultivate. When we got out of the store it started to snow a lot.  We stoped by McDonalds for lunch and then of we went home to plant the seeds with the snowing outside:). Everyone was helping out and we had a great afternoon. This page is both a project life week 12 and my take on Petras beautiful sketch at Veckans Skiss this week. Check it out HERE!
The backgroundpaper is from Elles Studio. And the striped paper is a old paper from Websters Pages.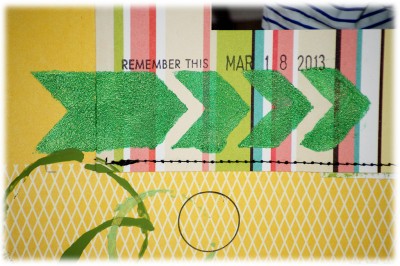 I made  arrows out of a stencil (Balzer Design for Crafters Workshop) and green acrylicpaint with glitter by Luminere, I love to work with it, the effect is awesome! .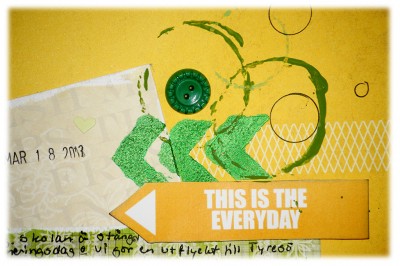 Empty rolls is perfect "stamps".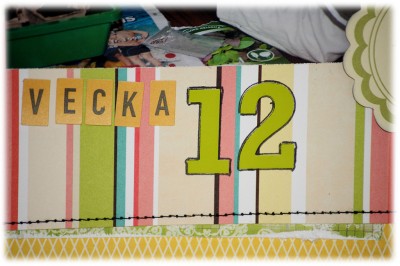 I have used stickers from October Afternoon and Jillibean Soup. If you draw around the outlines with a black pen the stickers pop out more from the page.
Thanks for stopping by!
Hugs!
Jeanette