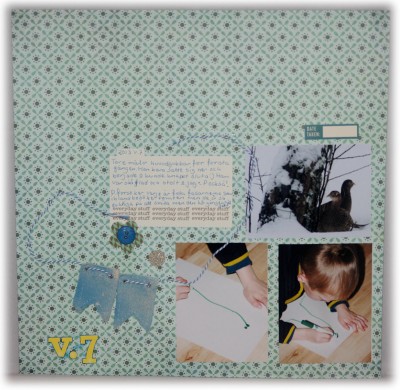 The weeks goes by so fast and I´m so glad that I´m participating in the Project Life project and documenting with photos and journaling everything who happening in our lifes. This week our youngest son all of a sudden starts to draw cephalopods, It was so cool to see him in action, drawing and drawing and he was so proud. The same week we had a visit from a couple of pheasants in the garden:). My husband have tried to capture them on a photo several times before but without any luck. But this time it worked!
When I have several photos at my pages I don´t use so much decoration. On this page I have added a couple of Maya Road canvas banners, twine and a flower.
Close ups: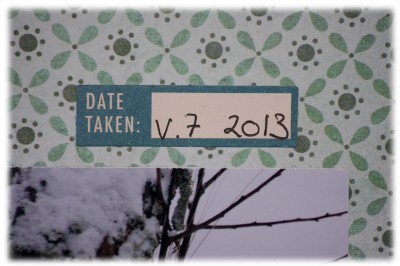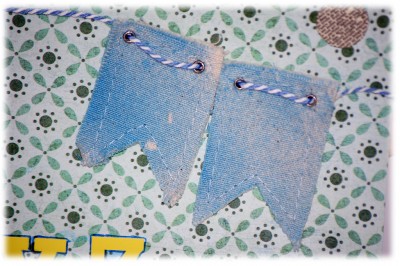 I misted the canvasbanners to fit in more…..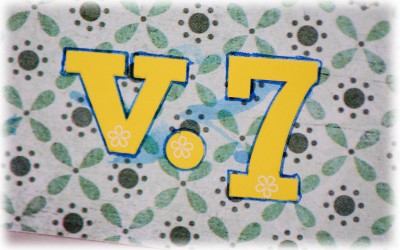 Alphabetstickers from Jillibean Soup. I´ve used a black pen for the outlines, to make it pop out more.
Thanks for stopping by!
Hugs!
/Jeanette