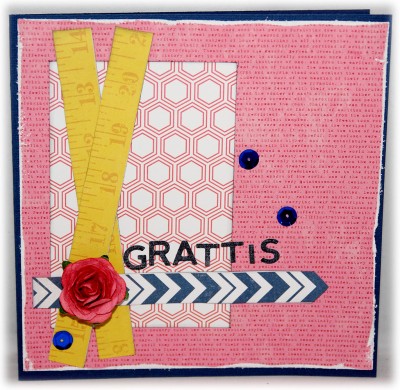 This week Marja have done a lovely card sketch. I made this bithdaycard based on the sketch. I´ve used pink papers from Jillibean Soup and Alison Kreft designed for Websters Pages. The blue arrowpaper and the messurestrips comes from Echo Park.
Here is Marjas lovely cardsketch:
Don´t forget to look here what the other Dt-members has created! It´s okey if you rather prefer to make a page based on the sketch!
I hope you join us this week, we love looots of entrys!! Deadline is Monday the 8th of April.
Have a beutiful Thursday!
Hugs!
/Jeanette