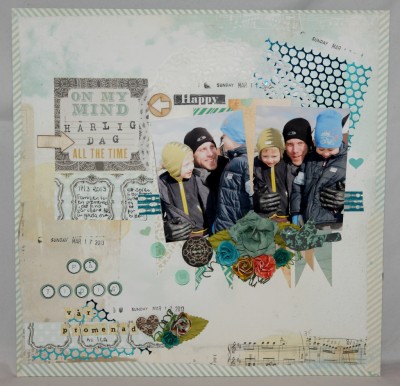 This is my take on the April sketch at  My Shetch World. I have used several layers with papers, a doilie, punchinella and flowers. Mostly I don´t use that much flowers on my pages but sometimes I just let it go and it became almost a flowergarden LOL. I´m really pleased with the colorcombo and the mix of flowers.
Some close up photos: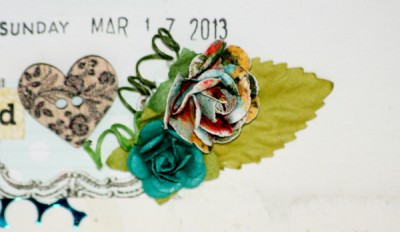 Flowers and a little woodheart….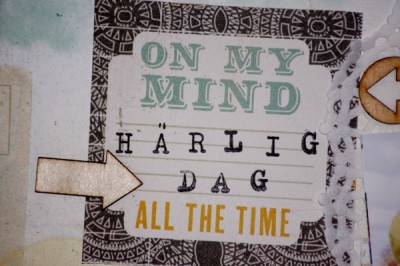 A jourjnaling tag I got in one of my CDkit. I love journalingtags and use them a lot since I want to add journaling on my pages to document moments. Wooden arrows is one of my favorite decoration for the moment:)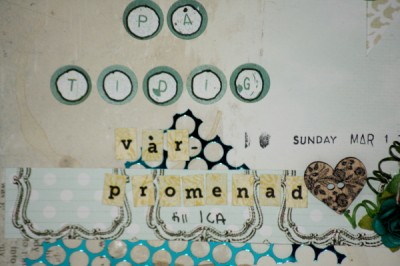 Punchinella and patterned paper from Lilybee design.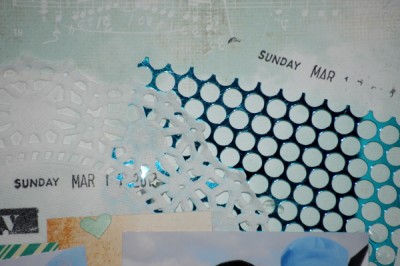 several layers….
You can see the sketch here!
Thanks for stopping by!
Have a great day!
Jeanette