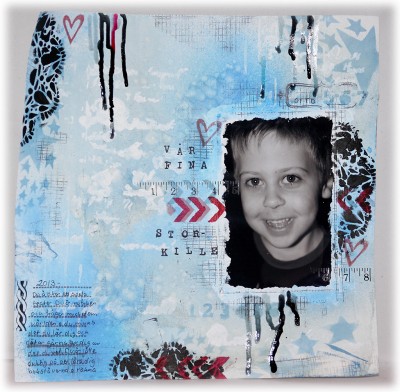 This is another take on Scraplagrets cybercrop this weekend. This challenge is a "one layer challenge" where you only use one layer on the LO. To make some depht and interest I´ve used three different mist, four different stencils, acrylic paint and some distress inks and a background stamp from Tim Holtz.
Around the photo I made a frame with white acrylic paint, added a messure strip (rub on) and some hearts. The title is stamped with alphastamps from Prima. Last but not least I added some blue/grey and red glitterglaze and black glitter glam.
Here is some close ups: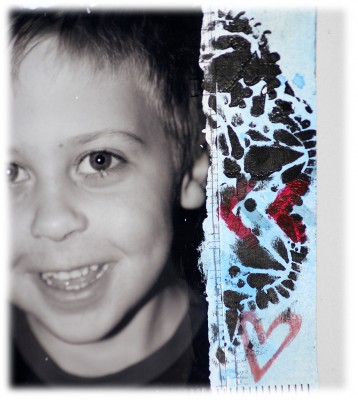 Black and red acrylic paint with two different stencils….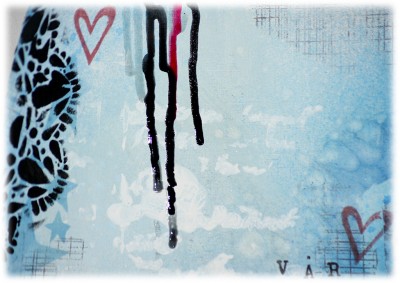 Red and blue/grey Glimmer glaze and black glimmer glam.In the corners of this close up you can see some of  the backgrund stamp with gridpattern from TH.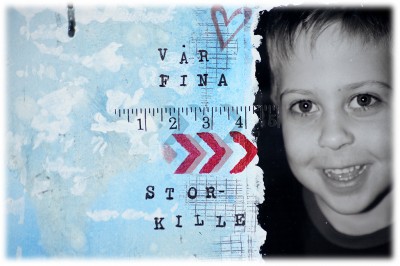 The stamped title and the messure rub on, I just love it! It´s from October afternoon. I had it for ages:).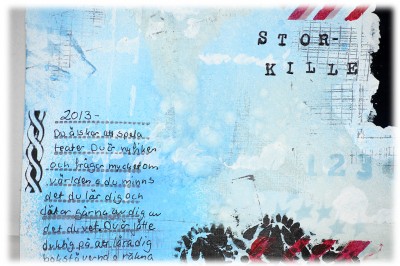 I always add journaling on my pages. I want to documented the moment, big or small!
You should see my fingers after this , all messy with mist and paint, but it was all worth it:)!
Thanks for stopping by!
Hugs!
/Jeanette