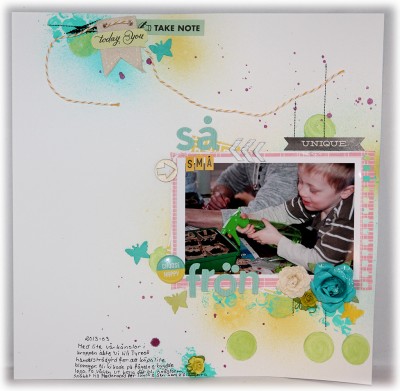 This is my take for a inspirationchallenge at Scraplagrets cybercrop this Easterweekend. I have been inspired of the colorcombo, soft pastells and the feeling of fresh spring and flowers. I have used green acrylic paint together with a stencil ans yellow mist for the background. I also used some bubblewrap to "stamp" with turqouise acrylic paint. The patterned paper, some of the decorations and the big alphas is from my latest Cocoa Daisy kit.
The page is about when we  cultivated seeds about a week ago.This page makes me long for spring. Unfortunatley the temperature is still very cold for this time a year. I hope the warm weather comes soon!
Here is some close ups: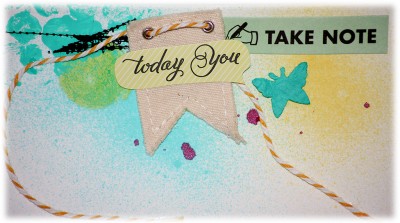 Different mists and acrylic paints, sawing and some stickers from Echo Park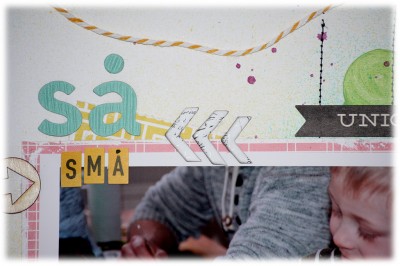 I love the corrugated alphas from Jillibean Soup…..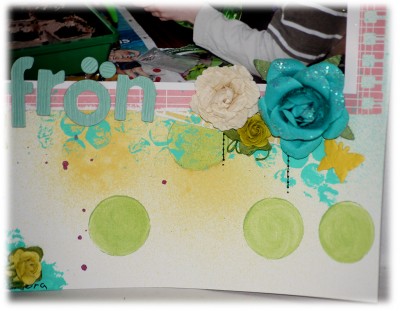 More paint together with springflowers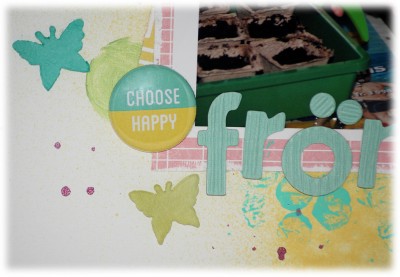 Butterflies…..
Thanks for stopping by!
Have a nice day!
/Jeanette