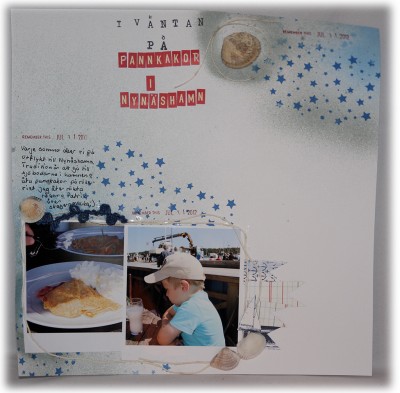 Every summer we visit Nynäshamn, a port south of Stockholm. When we visit we always eat down at the fishing huts.  I always eat shrimps and my husband always eat a big sandwich with seafood and the boys always eats panncakes. Here is our oldest son waiting for the panncakes, this is a tradition every year:).
I have used grey and blue mist, a starstamp and decorated with shells and string to get a marine feeling
Here is some close ups:
The mist and the starstamp….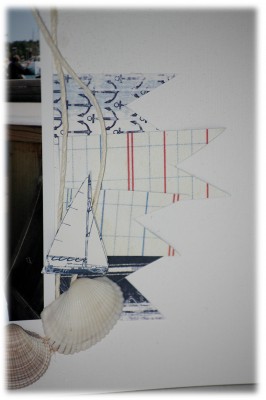 I cut out this boat from a patterned paper (Maja Design, a Swedish company), the banners is also from Maja Design papers. I added some shells to get the marine look.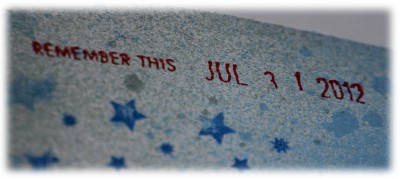 My beloved datestamp from Dear Lizzy
Thanks for stopping by!
Have a nice day!
/Jeanette