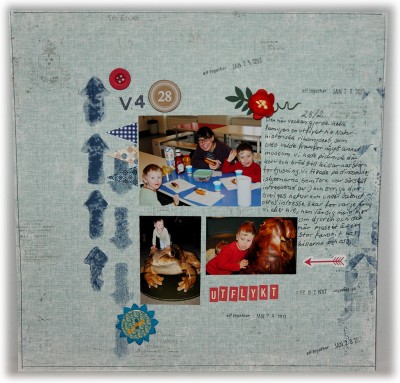 I made a project life LO this week based on Charlottes fabulous sketch at Veckans Skiss. Unfortunatley it´s the last sketch from Charlotte because she has leaving her DT assignment at VS. The arrows is a stencil I used with blue acrylicdabbers from Jenni Bowlin. I also used the revers pattern from the stencil on the right side. I didn´t want so much decorations on this because of all the photos, but a couple of bottons, flags and some flowers are invited:). You can see the sketch and the other Dt members awesome work HERE!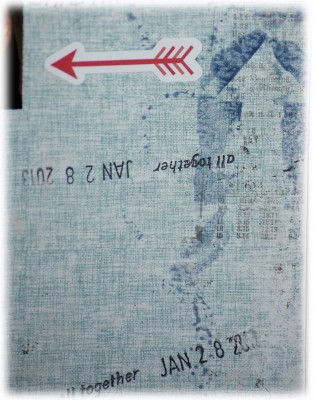 The reverse pattern from the stencil and acrylicdabber.
Thanks for the visit!
Hugs!
/Jeanette