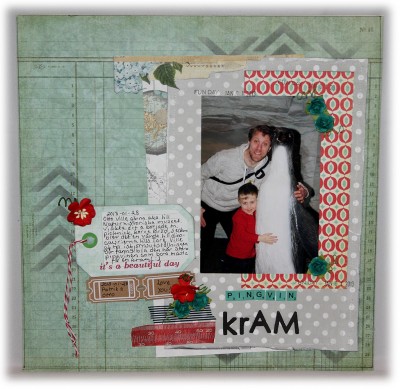 The whole family went to a museum the other weekend. We had a great time and the boys loves to go there. At the museum it´s a lot of animals like dinosaurs and icebears. Here is P and O huging a big penguin. I have used my new turqouise alphas from Glitz. This is a take on another sketch at MSW:s Sketch-A-Thon. Check out the sketch HERE!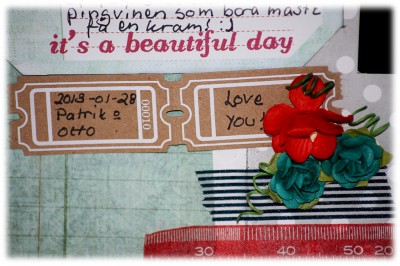 Washitape and tickets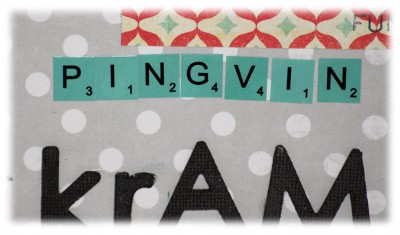 Close up on my new alphas from Glitz, they look like the letters in scrabble, love that!
Thanks for stopping by!
Hugs!
/Jeanette