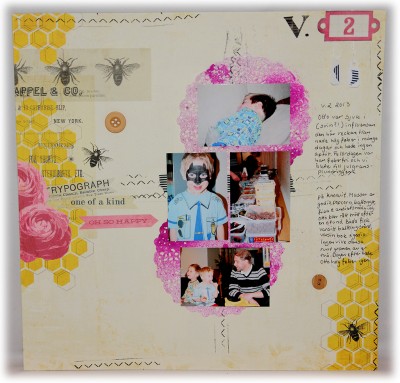 I participate in Project life this year. That means that I make one LO every week to document our  everydaylife. First my intention was to make this LO with the colorcombo red/yellow so I could use this as a entry for Cocoa Daisys colourcombochallenge this month. But when I found this paper in my CD kit for January the LO became yellow and pink insted. I like the result but it was no longer an entry for the challenge LOL. This week we went for celebrating St. Knuts day at my husbands work. It´s a swedish tradition where the children got a lot of candy and dancing around the christmastree  for the last time this year before we through it away. Also our oldest son was sick with the flu this week.
I have misted a couple of doilies with the dylusion mist "bubblegum pink"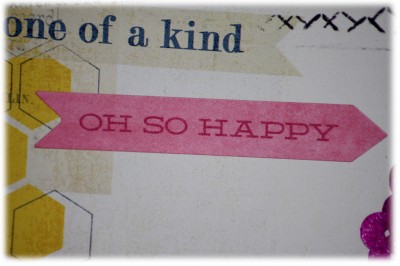 Thanks for stopping by!
Hugs!
/Jeanette