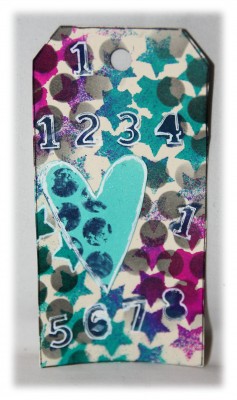 Another tag with inspiration from Creative Jumpstart. This time I´ve played around with inspiration from Julie Fei-Fan Balzer. I have used different stencils together with acrylic paint, dylusionmist and inkpads in different layers to make depth. Julie is such a inspirationsource!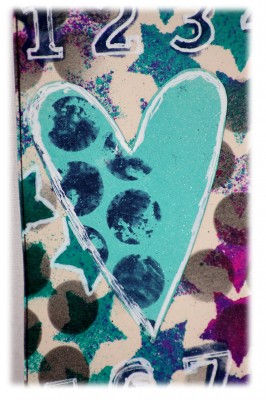 Mabye you have noticed that I often use a heart on my projects right now, even on this one LOL
Thanks for stopping by!
Hugs!
/Jeanette