Japp, ny vecka och ny skiss. Den här gången är det Tanja som har gjort den här härliga skissen:
Här är min tolkning av den:
I have used a backgroundpaper from My Minds Eye. The  background is painted with red and yellow acrylic paint. And then several layers of washitape and patterned papers.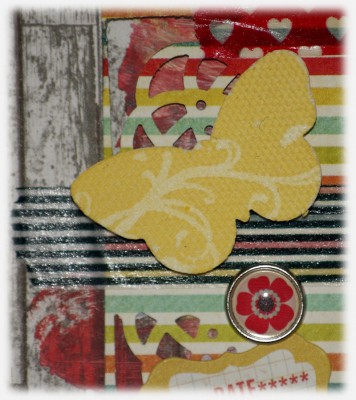 I have used acrylic paint mixed with water on the butterfly.
I love this measuretape!!
För mer inspiration gå in här för att se övriga designteamets alster och för att se villkoren för skisstävlingen. Vi vill gärna se ditt bidrag!
Kram
/Jeanette