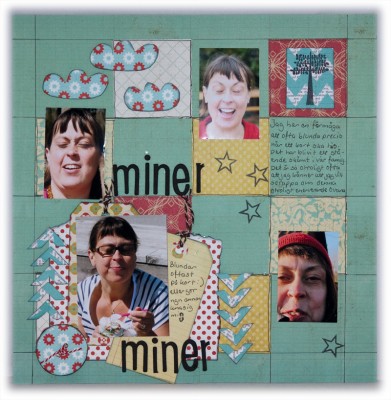 Här är mitt bidrag till LilyBee designs skissutmaning i augusti. Det faktum att jag ofta lyckas på något mirakulöst sätt göra konstiga miner framför kameran är så ofta återkommande att jag har funderat på att göra en LO om det och här är den.  Tyvärr missade jag att fota och skicka in den i tid.
Here is my entry for LilyBee designs sketchchallenge in August. The fact that I almost always makes funny photofaces made me want to make an LO about it. Unfortunatley I missed the deadline.
LilyBee desings papper är så härligt ljusa och färglada.
LilyBee desings papers are so bright and colourful.
Den här stämpeln är en av mina favoriter. Den är från Hero Art.
This stamp is one of my favorits. It´s from Hero Art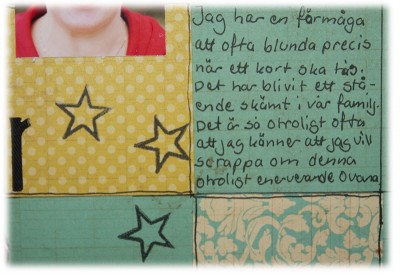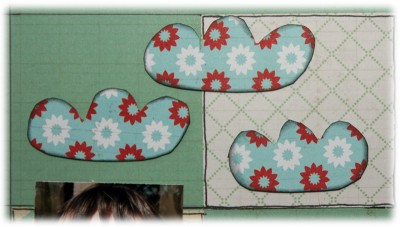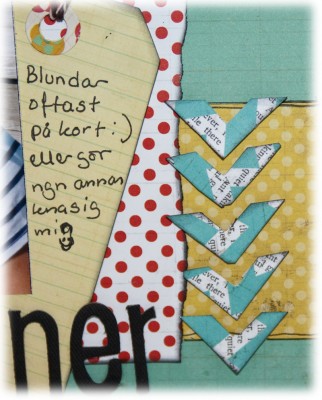 /Jeanette